My name is Dawn Allison and I'm from Alberta, Canada. I'm an all-natural busty brunette, who loves to have naughty fun for everyone to see! I'm your sexy girl next door!!! As you can probably tell, I have a blast running my site and shooting new content for my weekly updates. I hope you enjoy it and have as much fun as I do.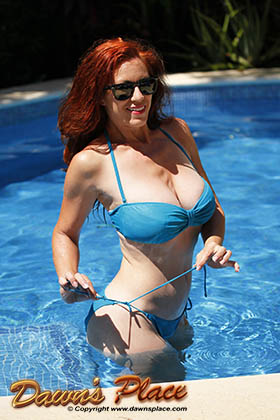 Show Cancelled
(2014-02-27)
Sorry about last night's show - major computer problems occured. Sunday will go better!

HD webcam shows coming this week
(2014-01-12)
?After a long delay in getting higher speed internet, it has arrived and that means that my webcam shows can be faster and better for you all! See you on Wed, Jan 15th for the unveiling of the HD webcam shows!

Back to the Fun
(2014-01-10)
Back to having fun! My family is gone and I hope the weater improves enough to have a lot of naughty fun again. Are you ready for the new year at Dawnpslace?!