My name is Dawn Allison and I'm from Alberta, Canada. I'm an all-natural busty brunette, who loves to have naughty fun for everyone to see! I'm your sexy girl next door!!! As you can probably tell, I have a blast running my site and shooting new content for my weekly updates. I hope you enjoy it and have as much fun as I do.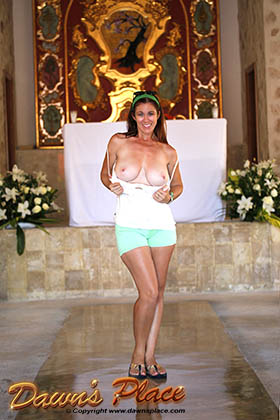 Login issues
(2013-09-24)
?WE are upgrading our servers and some new customers will have to wait a bit bofore their usernames will be active. Please be patient, we should have this resolved asap.

New Features Added to Dawn's Place
(2013-07-09)
?We are adding new features to the website, keep watch for a new 'comments' area on the content pages, as well as your own 'favorites' page!

Today's Rant - My Amazon Wish List
(2013-05-22)
After some mailing delay, I finally got my new amazon gift! Thank you, thank you my fans! !! If you want to also send me something special, check this out - http://amzn.com/w/26QR24THWO6OB